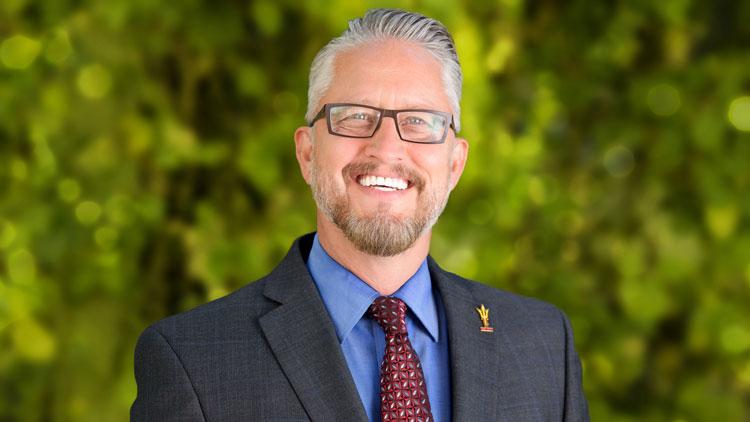 Dear Friends,
As many law schools have contracted in the past decade, grappling with record-low enrollment and struggling to make a societal impact, the Sandra Day O'Connor College of Law at Arizona State University has been on an unparalleled rise. We have grown our student body, raised credentials to historic highs and expanded our programmatic offering — while maintaining a passion for community leadership and the greater good of our surrounding world.
We have changed what it means to be a law school, as our students, faculty and alumni confront the most pressing problems of today. Be it climate change, water security, public health policy, access to legal services, the criminal justice system, or the mounting threat to democracy, ASU Law is not staying on the sidelines.
We are committed to being a positive force in the community, and believe we can help lead the way to a better future — but we can't do it alone. As an elite public law school financed with limited public funding, we need your help.
ASU Law's seventh annual Gold 'n Gavel Auction and Reception will take place on Friday, November 15, at the Beus Center for Law and Society on the ASU campus in downtown Phoenix. It's a wonderful opportunity to show your support, have fun and help celebrate ASU Law's achievements, and in the process raise money for law school programs and student scholarships.
ASU Law faculty and staff are relentlessly focused on providing unparalleled opportunities for students to help them pursue their passions and keep the cost of attending law school as affordable as possible. Thanks to the generosity of donors like you and through events like these, we were able to provide 100% of our incoming JD students with a scholarship last year. Also, in the seven years since Gold 'n Gavel began, we have collectively raised nearly $600,000. This year's goal is $100,000 and you can help us get reach this milestone. We ask for your support by donating an auction item or making a financial contribution by contacting Austin Prutch at austin.prutch@asu.edu or 480-965-8425.
Thank you for your time and consideration. We hope you will choose to invest in our students and our community. We look forward to seeing you at this year's event!
Douglas Sylvester
Dean and Professor of Law
Sandra Day O'Connor College of Law
2019 Gold 'n Gavel Board Members